Welcome to LA Central Animal Hospital
Your Veterinarian in Los Angeles, CA
Call us at 323-225-4228
Pet Emergency? Call us right away at 323-225-4228!
LA Central Animal Hospital will be closed Thursday November 24, 2022 through Sunday November 28, 2022 in observance of Thanksgiving.
If you have an Emergency, please contact your local emergency animal hospital:
1. VCA ASG Emergency Animal Hospital. Telephone: (818)-244-7977
4641 Colorado Blvd. Los Angeles, CA 90039
2. LAASER: Los Angeles Animal Specialty Emergency and Rehabilitation
2500 N. San Fernando Rd., Los Angeles, CA 90065 Telephone: (323)-800-8387
3. MASH: Metropolitan Animal Specialty Hospital
6565 Santa Monica Blvd. Los Angeles, CA 90038 Telephone: (855)-350-7387
We will resume normal business hours on Monday November 29th, 2022. Sorry for the inconvience and have a great holiday.

Social Distancing Requirements: You may be asked to wait in your car and communicate with us via phone. Extra precautions are as followed: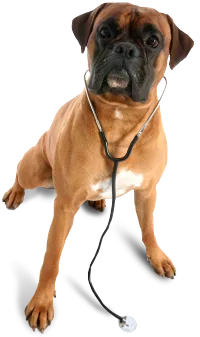 1. Upon arrival to our facility, please remain in your vehicle and give us a call at 323-225-4228. One of our VTA staff member will attend to you.
2. Please bring your dogs in a leash and your cats in carriers.
3. Triage will be done inside the hospital. One of our veterinarian technicians will communicate with you in our parking lot.
4. The veterinarian may communicate with clients via by phone addressing any concerns.
5. Payments can be taken over by the phone.
We appreciate your patience in this matter as we are doing our best to be here for your pets during this time of crisis. Thank you.
If you live in Los Angeles or the surrounding area and need a trusted veterinarian to care for your pets – look no further. Dr. Olatunji Bandele is a licensed CA veterinarian, treating all types of pets. Your pets' health and well being are very important to us, and we take every possible measure to give your animals the care they deserve.

LA Central Animal Hospital is a full service animal hospital and welcomes both emergency treatment cases as well as pet patients in need of routine medical, surgical, and dental care. Dr. Olatunji Bandele has years of experience treating serious conditions and offering regular pet wellness care. Beyond first rate pet care, we make our clinic comfortable, kid-friendly, and calm, so your pet can relax in the waiting room and look forward to meeting our Los Angeles veterinarian.
We are happy to offer a number of resources that enable you to learn about how to take better care of your pets. Please feel free to browse our site, particularly the informational articles. The best veterinary care for animals is ongoing nutrition and problem prevention, so becoming knowledgeable about preventative pet care is essential to the ongoing success of your animal's health. If you have any questions, call 323-225-4228 or email us and we'll promptly get back to you. Our Los Angeles veterinarian office is very easy to get to -- and you can find directions on our Contact Us page! We also welcome you to subscribe to our newsletter, which is created especially for Los Angeles pet owners.
At LA Central Animal Hospital, we treat your pets like the valued family members they are.
Dr. Olatunji Bandele
Los Angeles Veterinarian | LA Central Animal Hospital | 323-225-4228
220 W Ave 26
Los Angeles, CA 90031